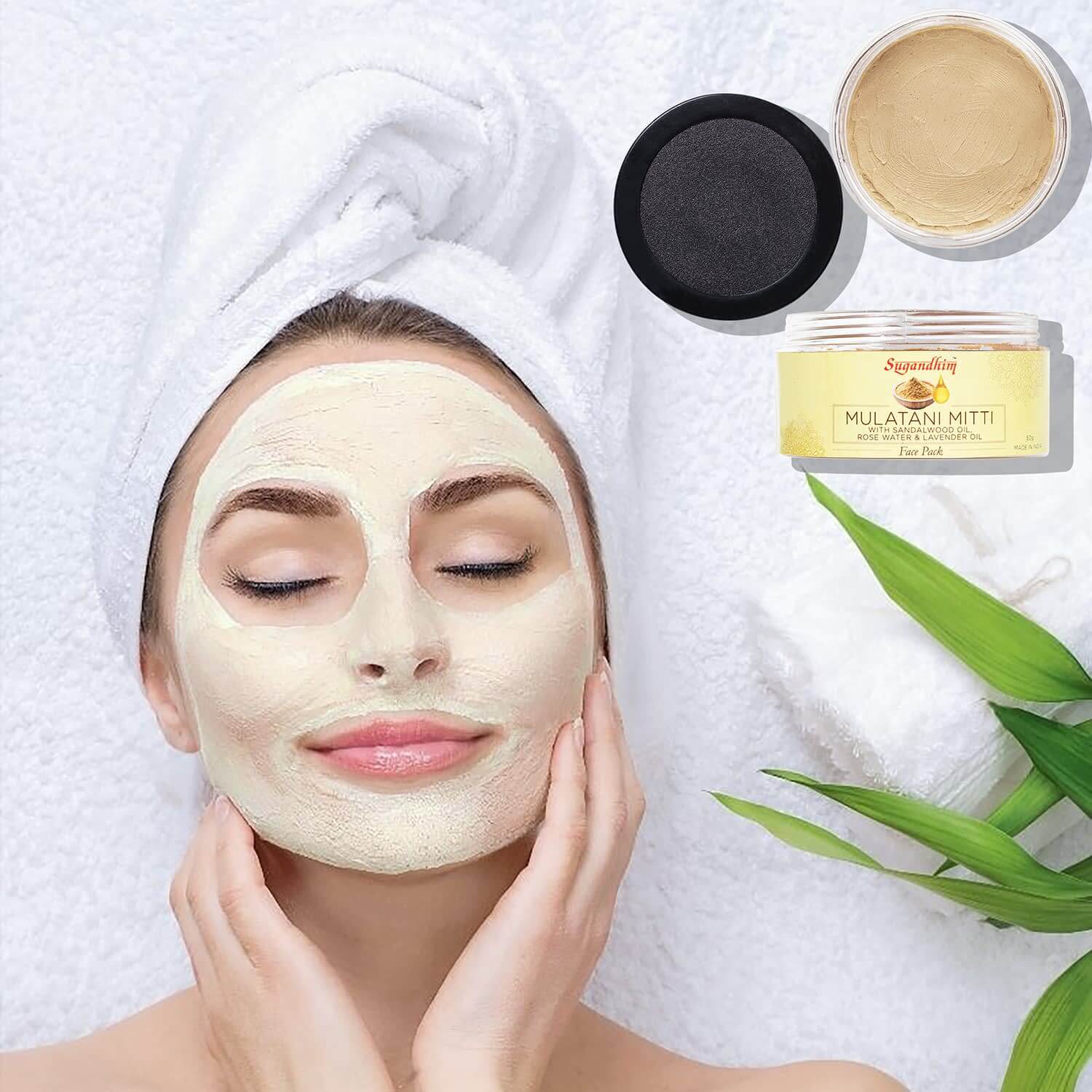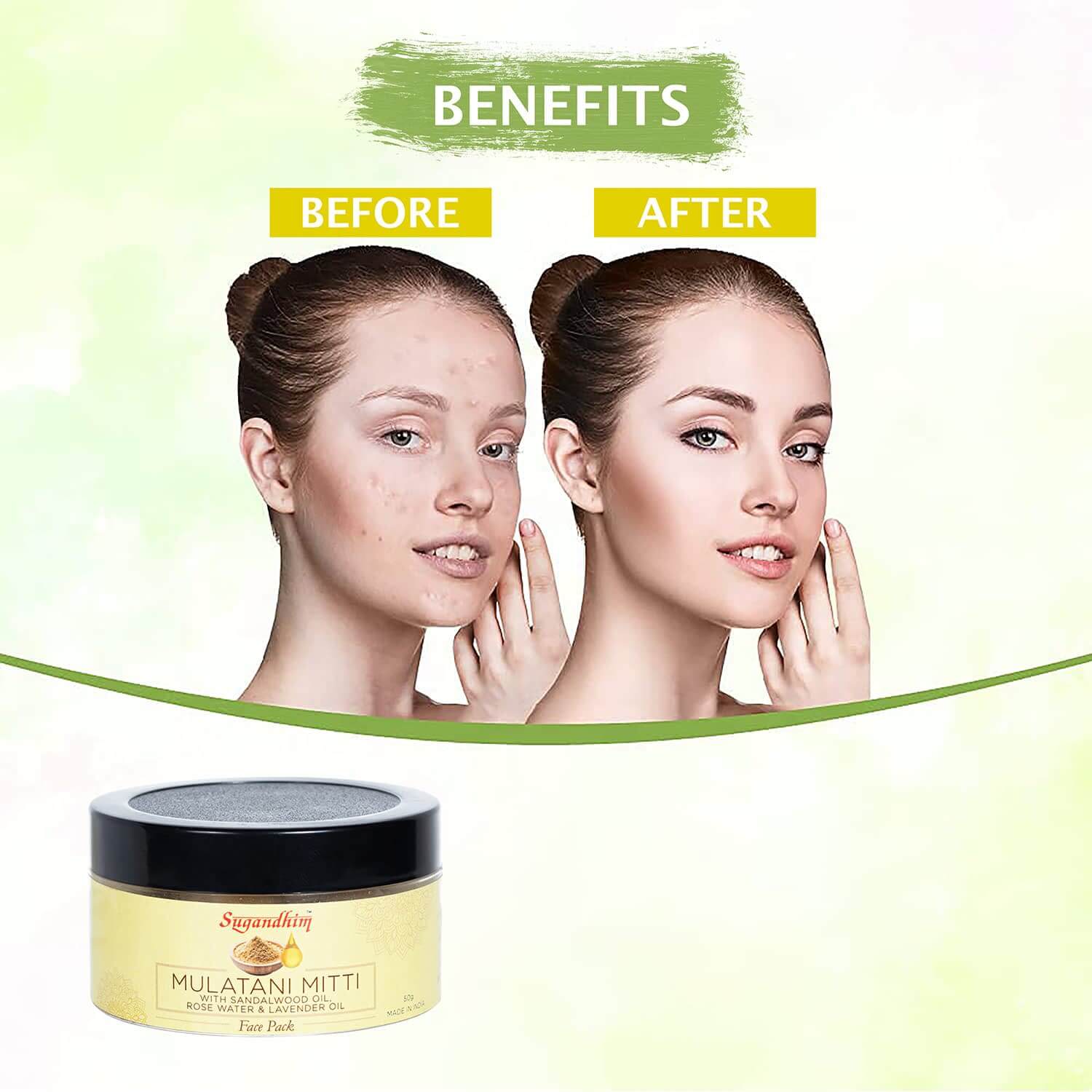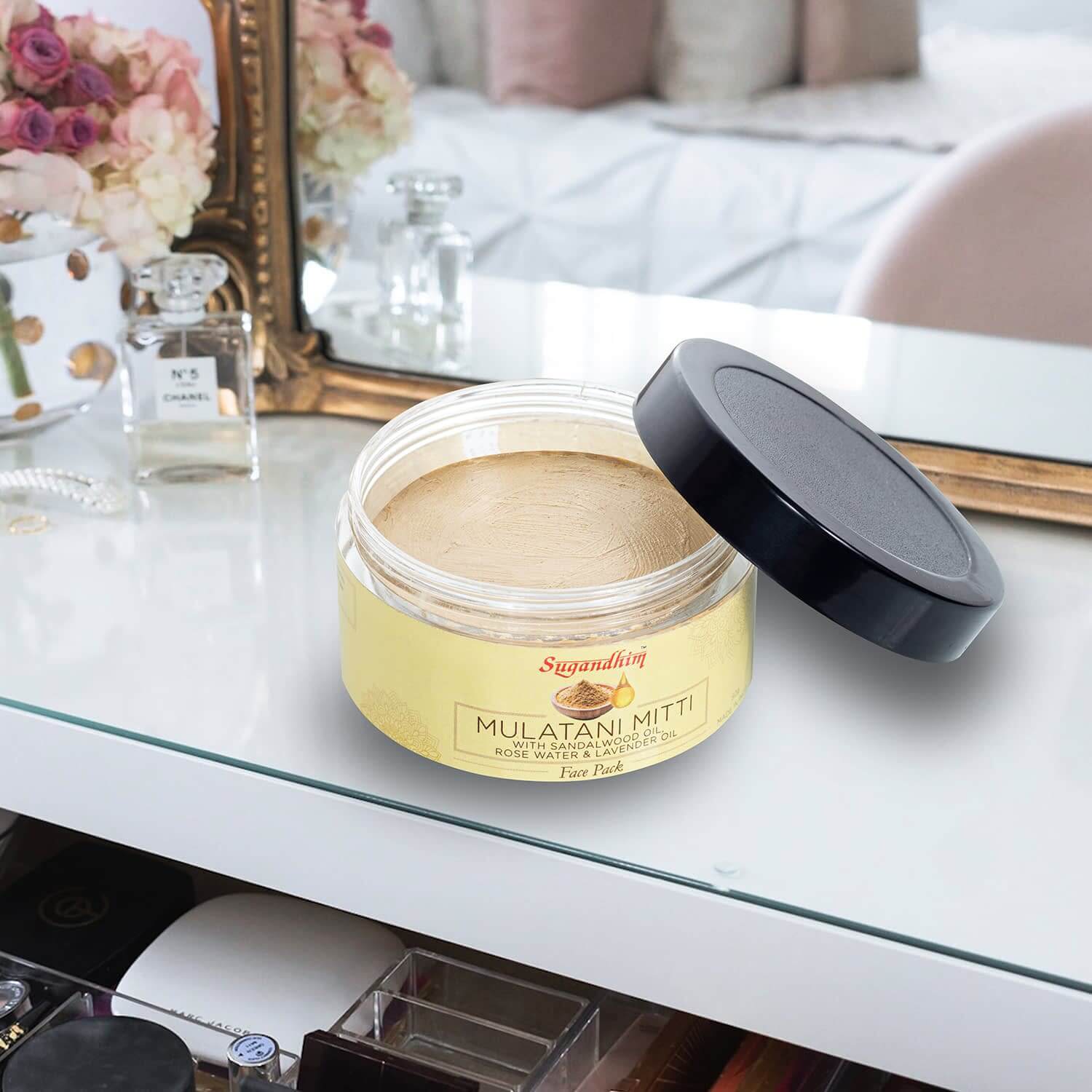 Multani Mitti Face Pack - 50gms
"Embrace the earth's embrace with multani mitti, a natural wonder for your skin."
SUGANDHIM MULTANI MITTI, also known as Fuller's earth or Ayurvedic face back, is a type of clay that has been used for centuries in various beauty and health treatments. It is a natural substance enriched with Sugandhim Aromatic Oils & Floral Absolutes. 

The ingredients used in the formulation are gentle & deliver an instant glow - 
1. Sandalwood oil: Astringent property. Helps to balance excess sebum production and provides a pleasant aroma.

2. Multani mitti: Deep cleansing, helping to draw out impurities, excess oil and dirt from the skin. Cooling & cleansing property.
3. Rose water: Natural astringent, creates a gentle yet effective cleanser/toner, leaving your skin hydrated, refreshed and clean. Reducing pores.
4. Lavender oil: Soothing sensation and help alleviate redness or irritation, making it suitable for sensitive or inflamed skin.
* Apply a thin coat on your face & neck only (not eyes). * Leave it for 15 – 20 mins to dry. * Once applied we also recommend using SUGANDHIM ROSEWATER SPRAY which helps to remove all the dust & oil accumulated. * Rinse thoroughly with normal/cold water.
Sandalwood Oil - 4.5% Rose Water - 62% Lavender Oil - 0.5% Multani Mitti - 33%