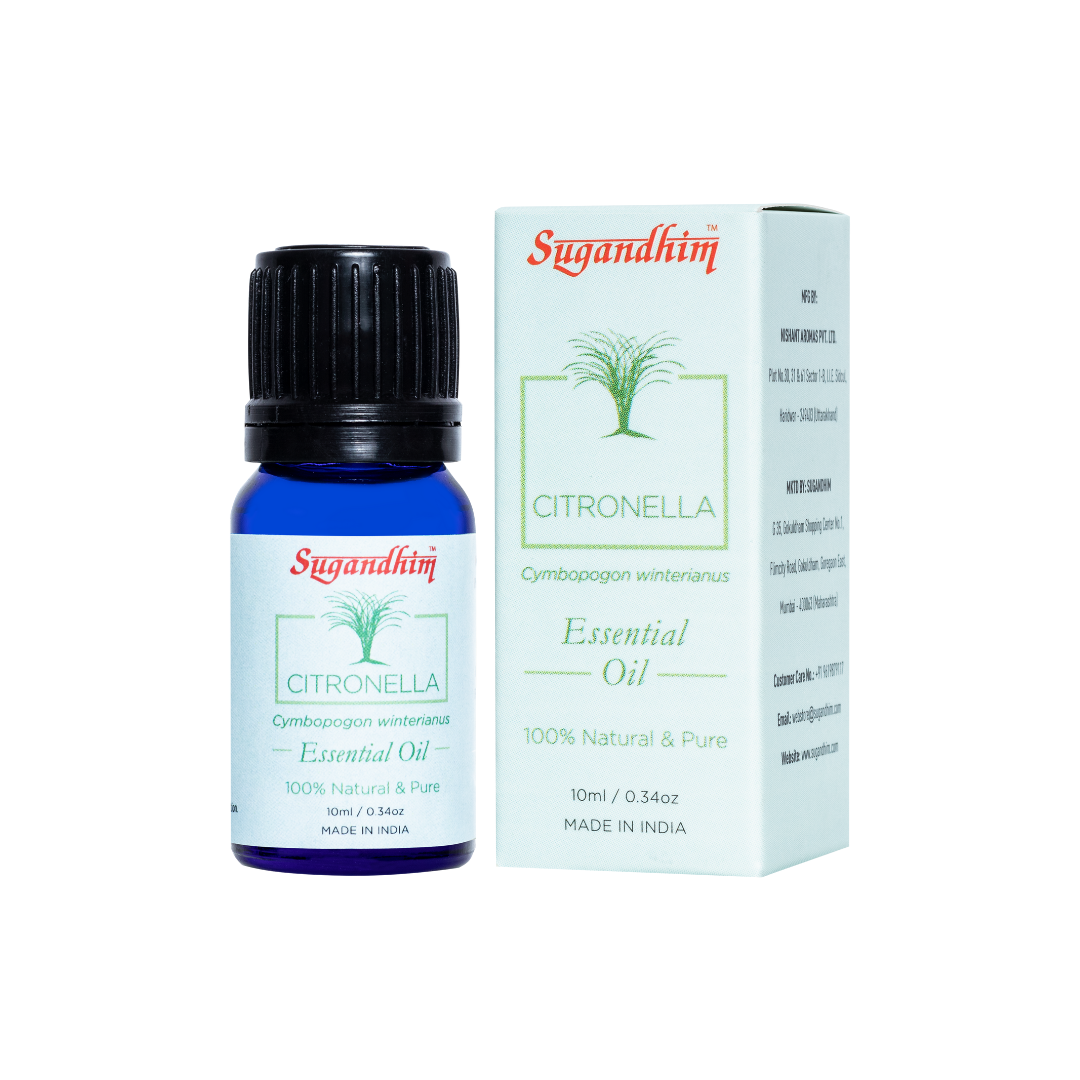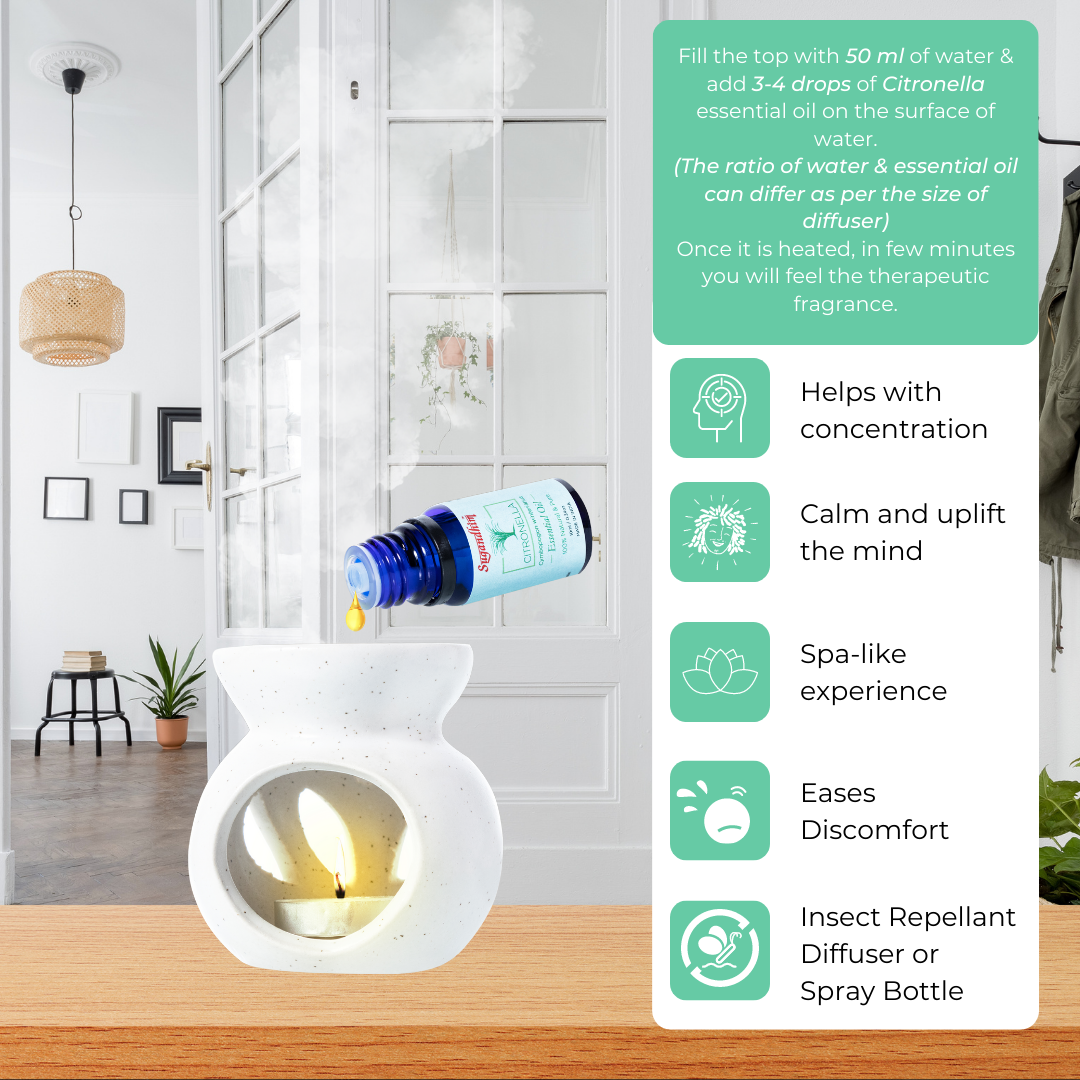 Citronella Essential Oil - 10ml/500ml
DO YOU KNOW WHAT ARE ESSENTIAL OILS?
Essential oil are highly concentrated natural oils that are extracted from plants. These oils carry the distinctive scents and beneficial properties of the plants they come from. They are obtained through processes like distillation or pressing and contain the plant's aromatic compounds.
SUGANDHIM CITRONELLA ESSENTIAL OIL is a highly organic aromatic oil, pure, undiluted and therapeutic grade aromatherapy oil, extracted from leaves and stem by steam distillation.
A well-known for its ability to repel mosquitoes and other insects. The Citronella oil contains compounds which are responsible for its strong insect-repellent properties.
Aroma Profile – Rich, Crisp-Lemony, Floral, Intense.
Botanical Name of Citronella Essential Oil is Cymbopogon Winterianus
Essential Oils can be used in various ways – 1. Sugandhim Aroma Diffusers in candle and electric diffusers. 2. For application on skin or hair - after mixing with carrier oil only. DON'T APPLY ESSENTIAL DIRECTLY ON SKIN. 3. Get Creative! Add the mixture to bath or body care.
CITRONELLA ESSENTIAL OIL/CYMBOPOGON WINTERIANUS