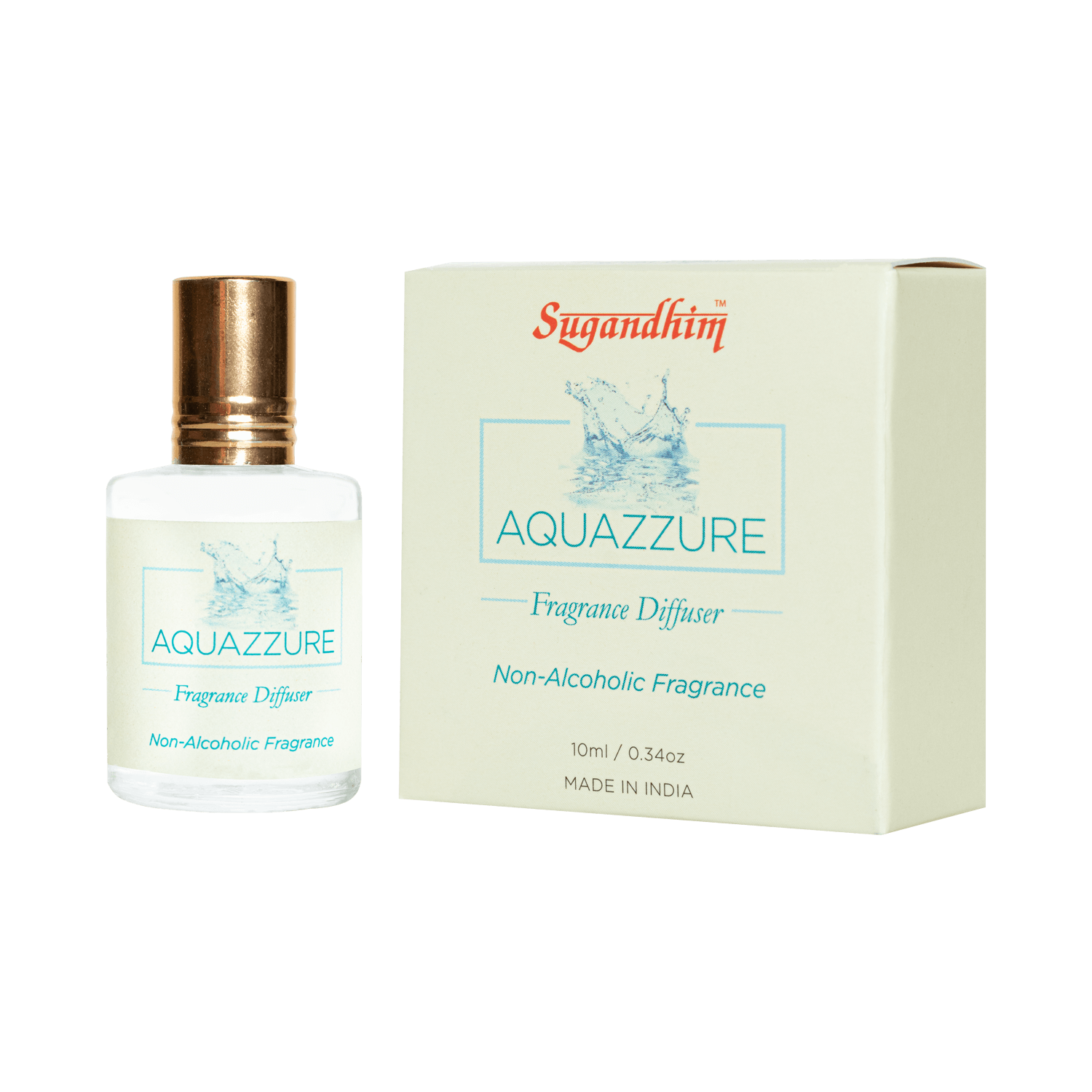 Fragrance Diffuser Aquazzure - 10ml
"A fragrance diffuser is a little bottle of magic, transforming any space into a sanctuary of serenity and harmony."
SUGANDHIM AQUAZZURE FRAGRANCE DIFFUSER is a user friendly product designed to disperse scents into the air. The diffusion process allows the fragrance to permeate the air consistently over an extended period, ensuring a lingering and enjoyable aroma.
The fragrance of Aquazzure suggests has a blast of watery freshness with faint floral nuances along with other fresh and clean notes like citrus, herbs and florals!
Lasts for 45 days and area coverage is 10'X10' sq.ft.
* Replace the original bottle cap & the plastic inner with the wooden cork. * Use the disc-shaped tape and fix it at the base of the bottle to stick the bottle (OPTIONAL). * Let the wooden cork soak in the fragrance before it diffuses the scent. (Once in few weeks shake the bottle and clean the wooden cap lightly with tissue if dust is collected on it for better diffusion) * Once it is over, for using a new aroma variant - boil the wooden cork in water for some time till all the previously soaked aroma oil gets volatilised. The cork is now ready to diffuse new aroma oil. Pls note - Refill for fragrance diffuser is known as SUGANDHIM MULTIPURPOSE AROMA OIL which comes in 10ml,50ml & 100ml pack sizes.
Not so good
I am using this product in my small office place but the fragrance is not so effective as expected.