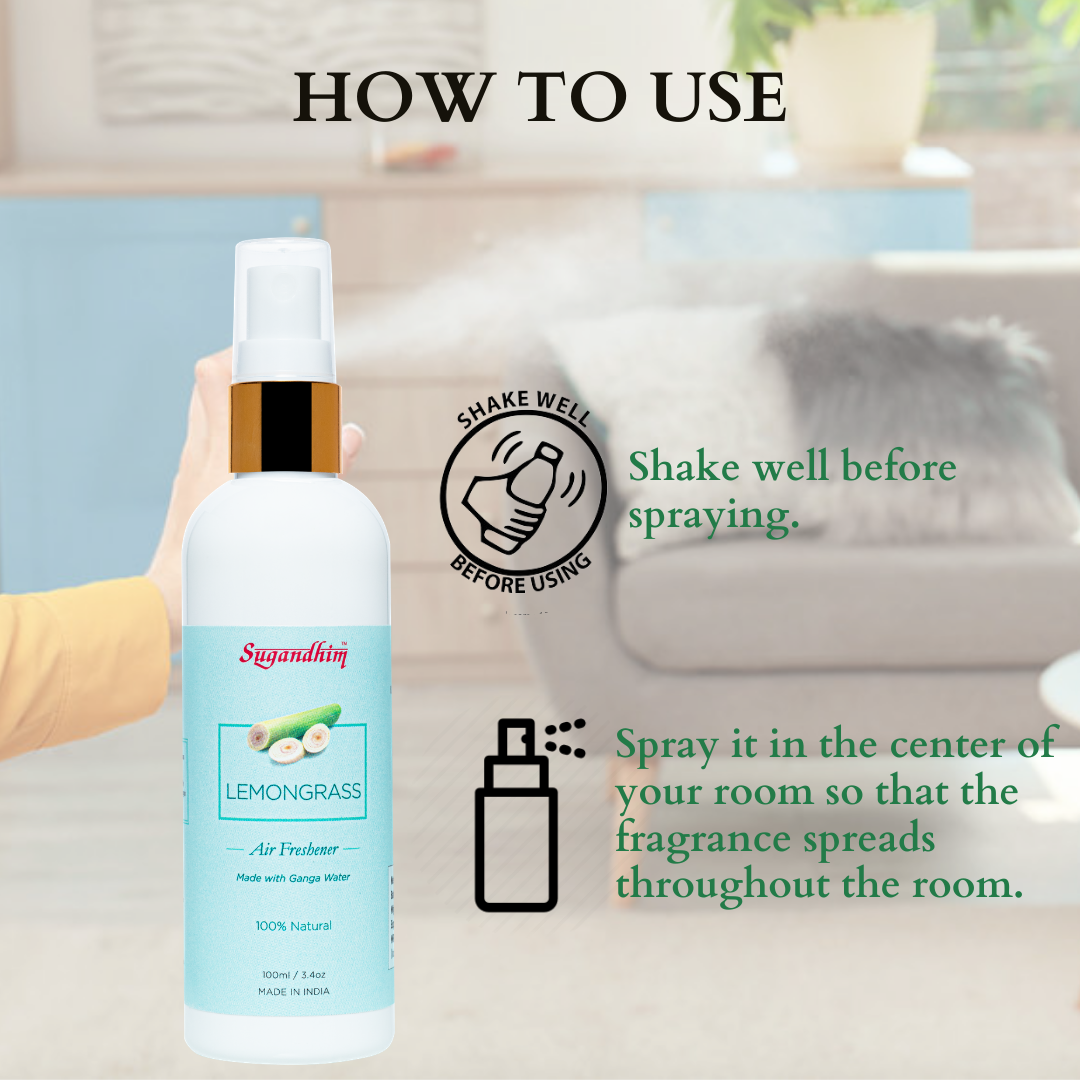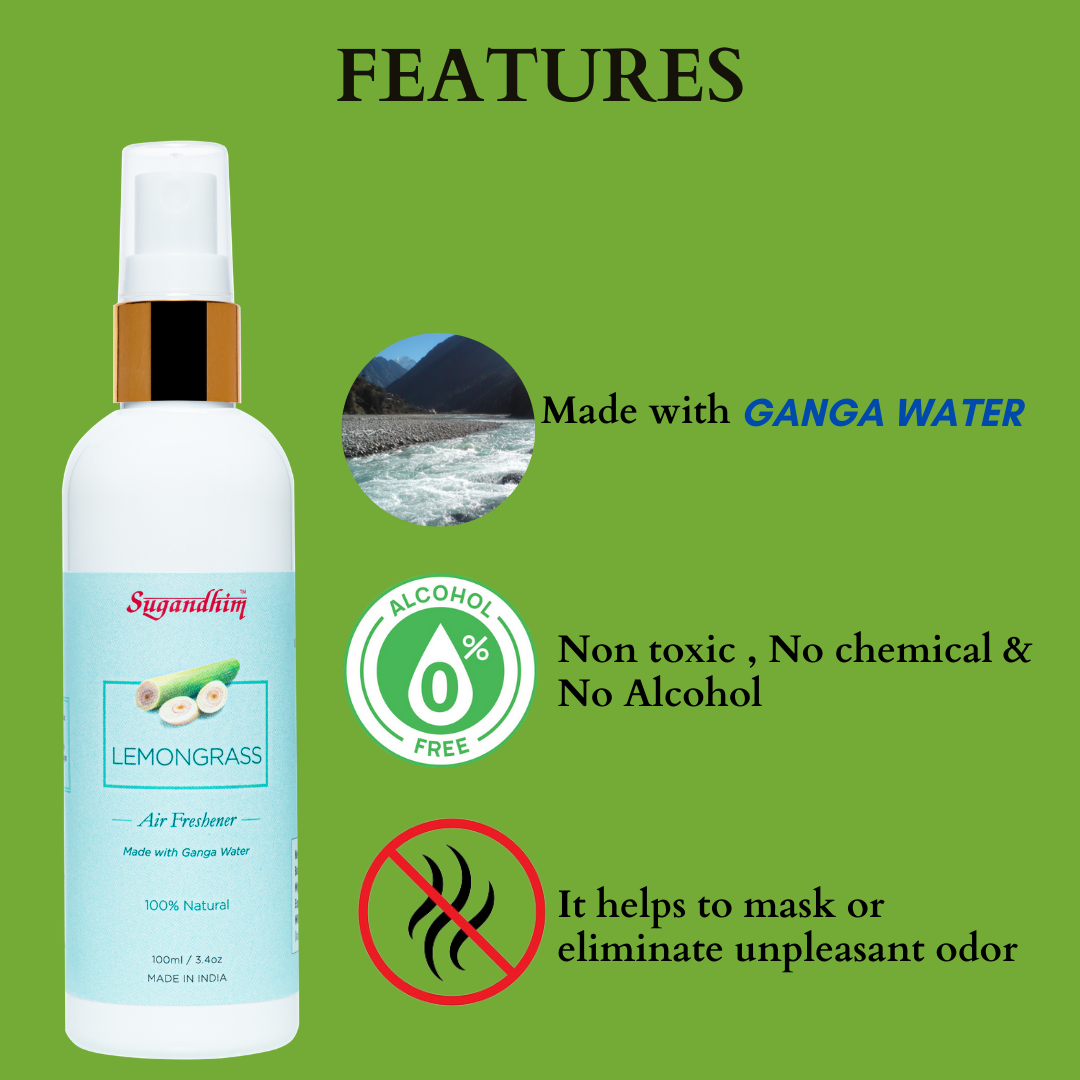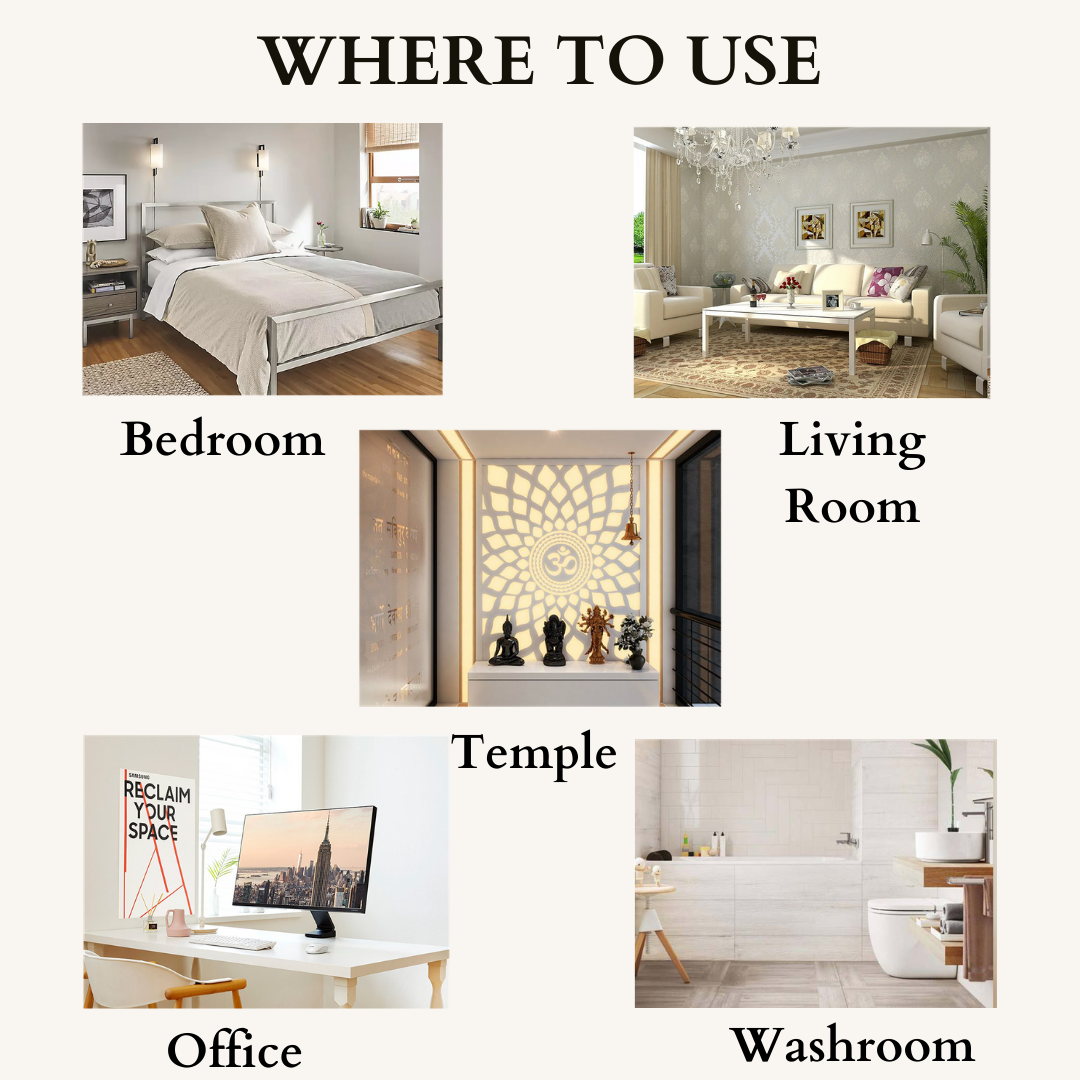 Air Freshener Lemongrass - 100ml
A happy home is a healthy home, and it all begins with the air you & your loved ones breathe!
Sugandhim LEMONGRASS Air Freshener is made with the divine water of the Holy Ganges. The pleasant fragrance masks bad odour with a great fresh natural smell with just few sprays leaving behind a relaxing and uplifting ambience at home!
Did you know?
Our olfactory senses when exposed to soothing fragrances can have a relaxing & calming effect. So, all you need is to breathe..breathe happy with SUGANDHIM AIR FRESHENERS!
Lemongrass fragrance has a comforting and rejuvenating scent that is earthy and light with a fresh zing. Its clean, refreshing, and complex aroma helps create a calming effect.
Odour Profile
– Fresh, Earthy, Citrus, Sweet and Grassy.
Shake well before spraying. Just a few sprays in the center of the room can make the entire room fragrant. Cover it with its cap after use.
CYMBOPOGON CITRATUS or Lemongrass Essential Oil GANGA WATER - The divine water of our Holy Ganges adds to the pure ambience.
Not a good packing and the bottle was leaked from the nobe