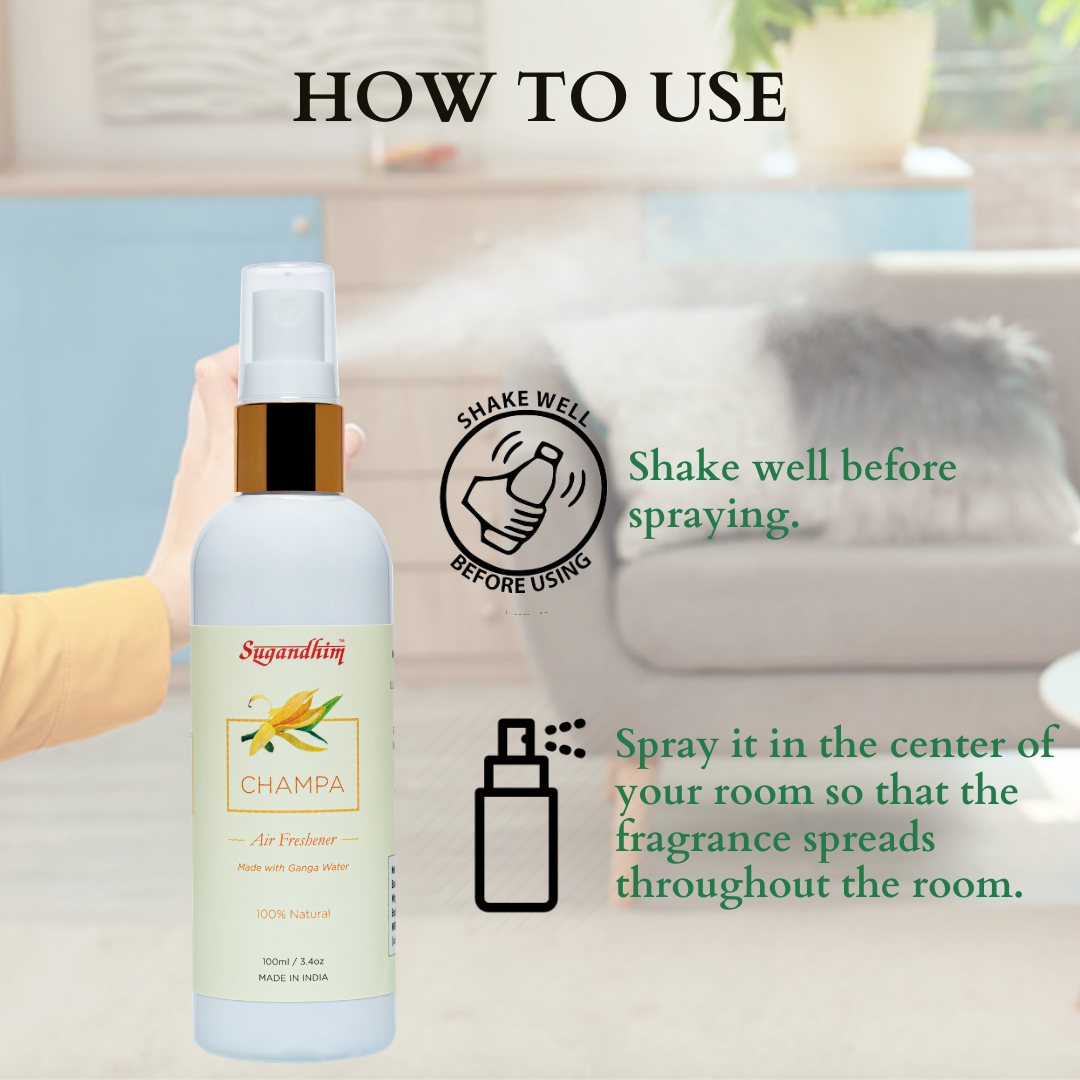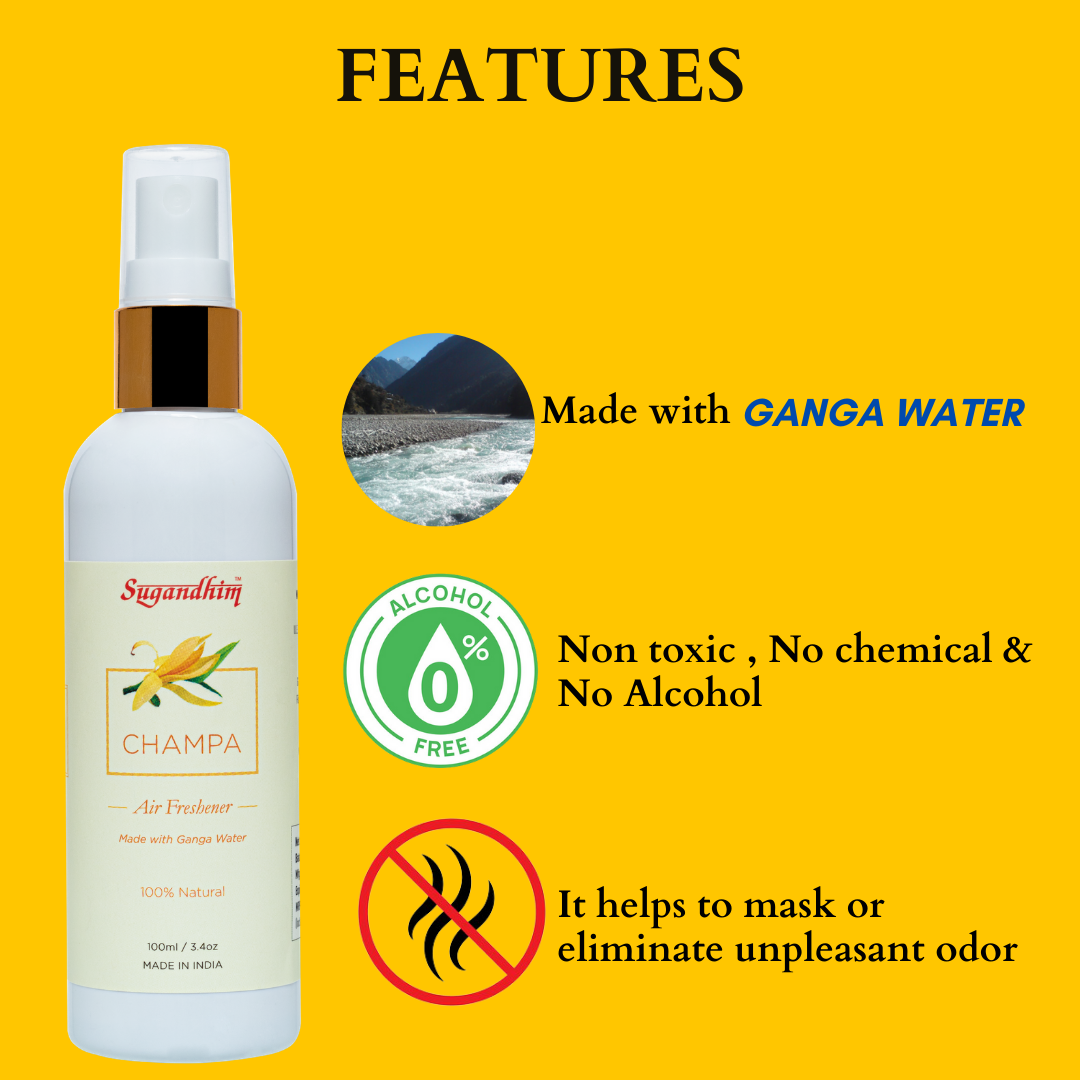 Air Freshener Champa - 100ml
A happy home is a healthy home, and it all begins with the air you & your loved ones breathe!
Sugandhim CHAMPA Air Freshener is 100% water-based and made with the divine water of the Holy Ganges. Keep your space scented with this beautiful floral fragrance. Bring in the positive energy and say goodbye to malodour!
Did you know?
Our olfactory senses when exposed to soothing fragrances can have a relaxing & calming effect. So, all you need is to breathe..breathe happy with SUGANDHIM AIR FRESHENERS! 
Champa traditionally used as offerings for Indian Gods due to their ability to cleanse the home, purify the air of negative energies, and create an environment conducive to meditation and relaxation. 
Odour Profile - Rich, Fruity, Intensely Floral with slightly musky undertones.
Shake well before spraying. Just a few sprays in the center of the room can make the entire room fragrant. Cover it with its cap after use.
MAGNOLIA CHAMPACA or Champa Essential Oil GANGA WATER - The divine water of our Holy Ganges adds to the pure ambience.