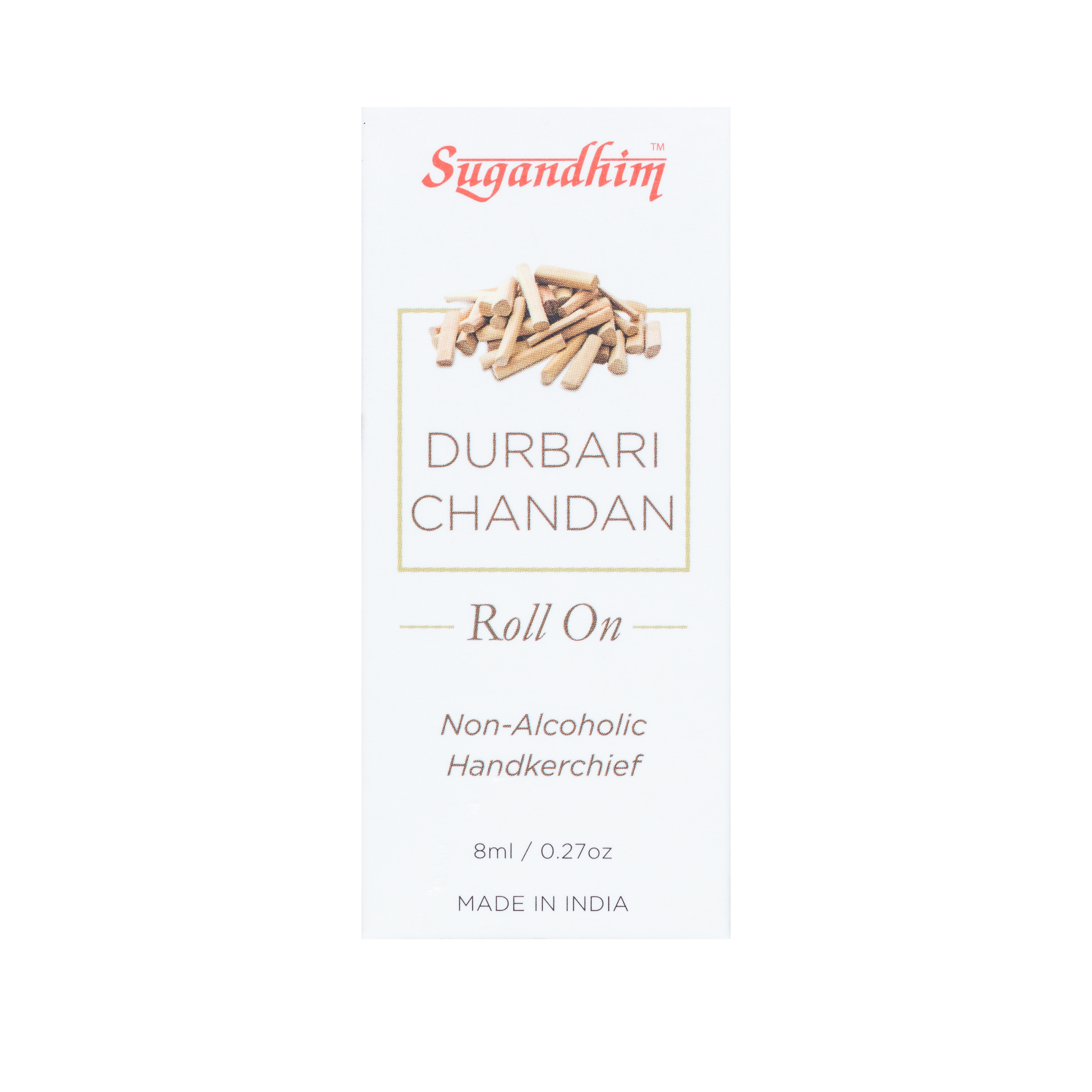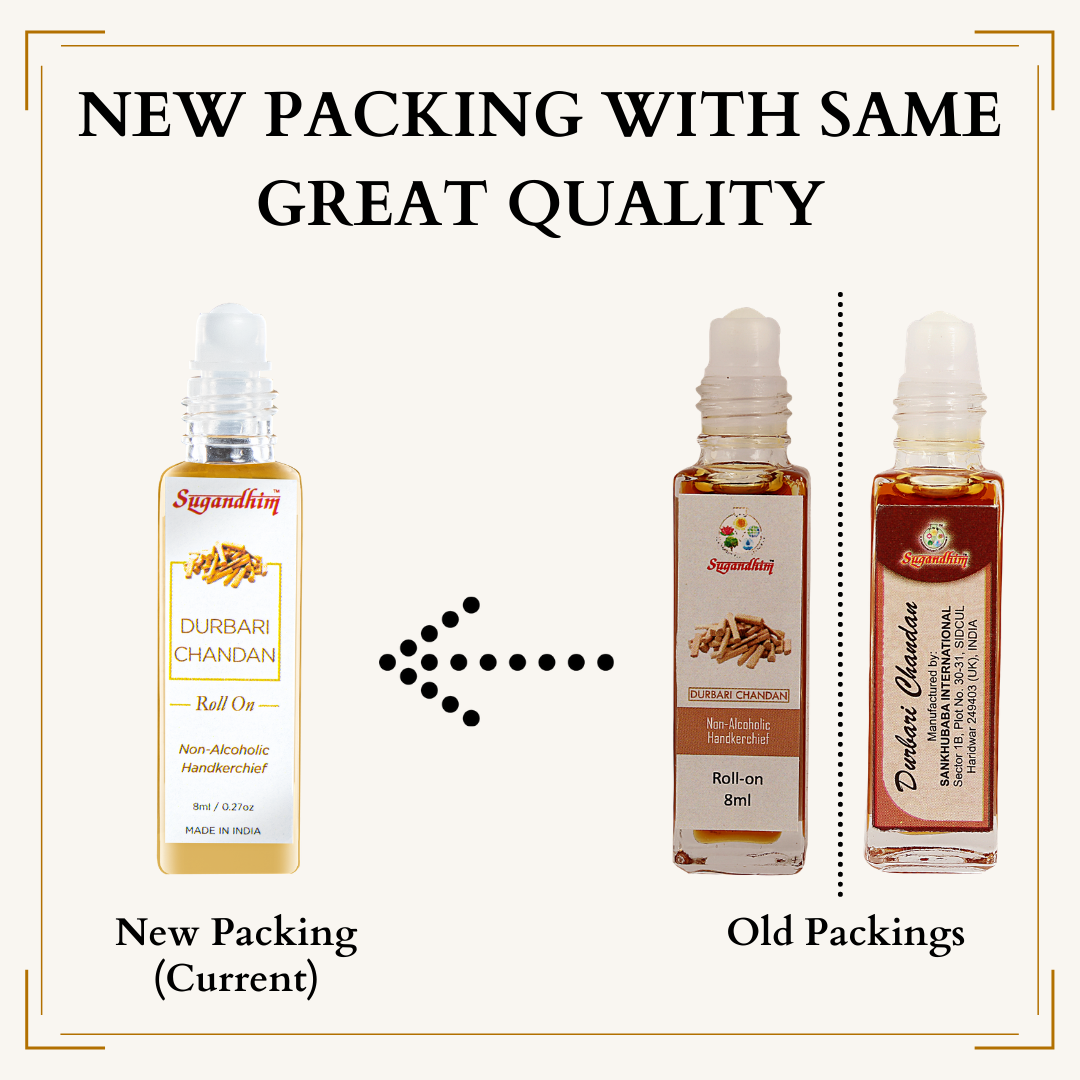 Handkerchief Roll-on Durbari Chandan/Sandal - 8ml
"Fragrance is the invisible accessory that completes your outfit."
WHAT IS A HANDKERCHIEF ROLL ON?
A handkerchief roll-on refers to a small, portable perfume or fragrance applicator that is specifically designed to be used on a handkerchief or fabric. A convenient way to add fragrance to your surroundings without directly applying it to your skin.
SUGANDHIM DURBARI CHANDAN HANDKERCHIEF ROLL ON  is an oil-based premium quality perfume. A rich, luxurious aroma and can be applied directly to the skin. Non-alcoholic, long-lasting fragrance comes in a small handy bottle that can be conveniently carried in a purse or a bag.
Chandan or Sandalwood or Santalum album is one of the most precious scents around the globe that carries an exotic, woody, and warm fragrance. The delicate aroma of sandalwood can promote calmness and develops a sense of peace and clarity. Its incredibly light and musky character makes it a perfect base note.

Odour Profile – Rich, Warm, Woody, Sweet.
This unique roll on will also be a wonderful gifting option for your loved ones.
HOW TO APPLY? Apply the perfume oil on your palm and then rub the palms together lightly. Now, apply the roll on gently on to your cloth by striking the palms over the garment.