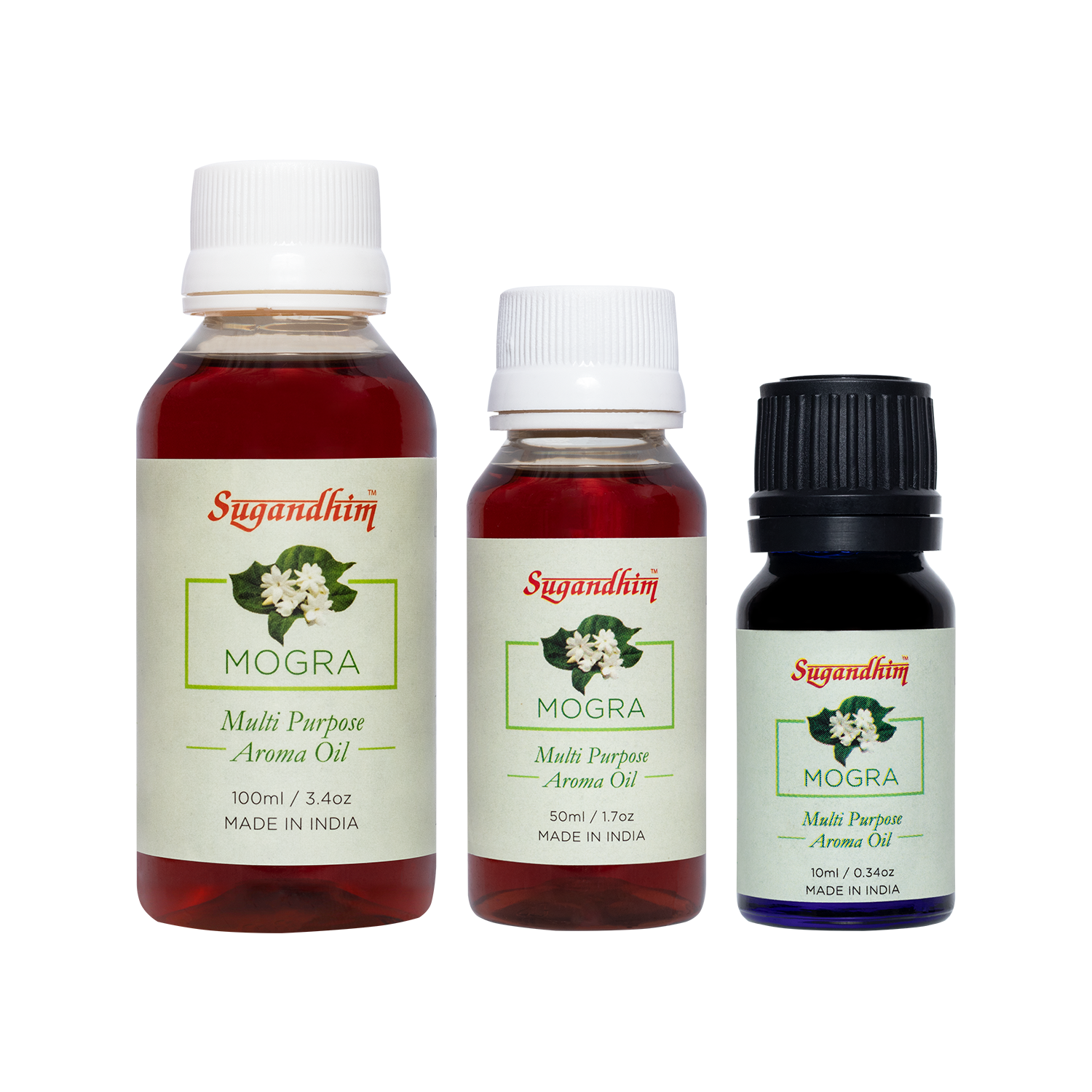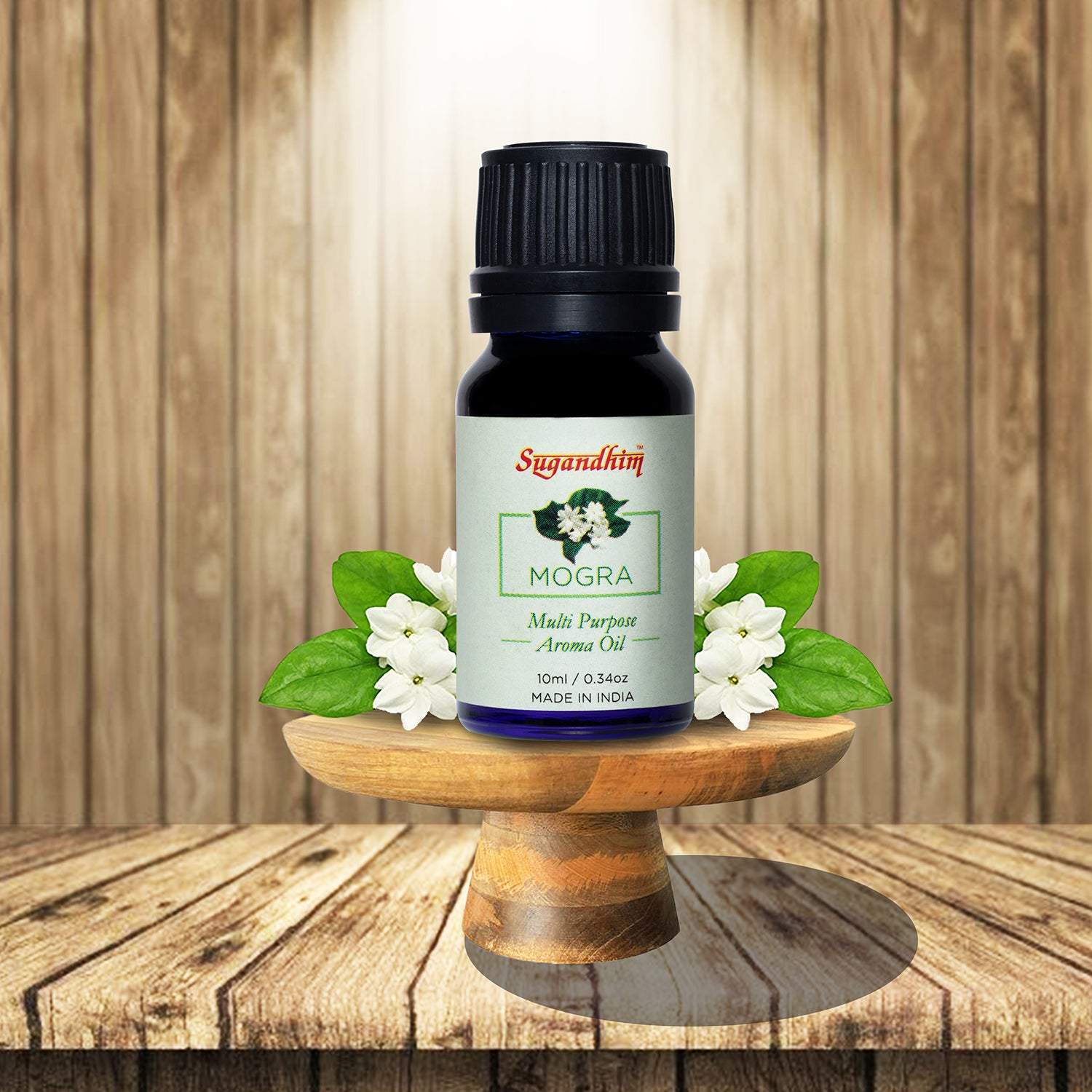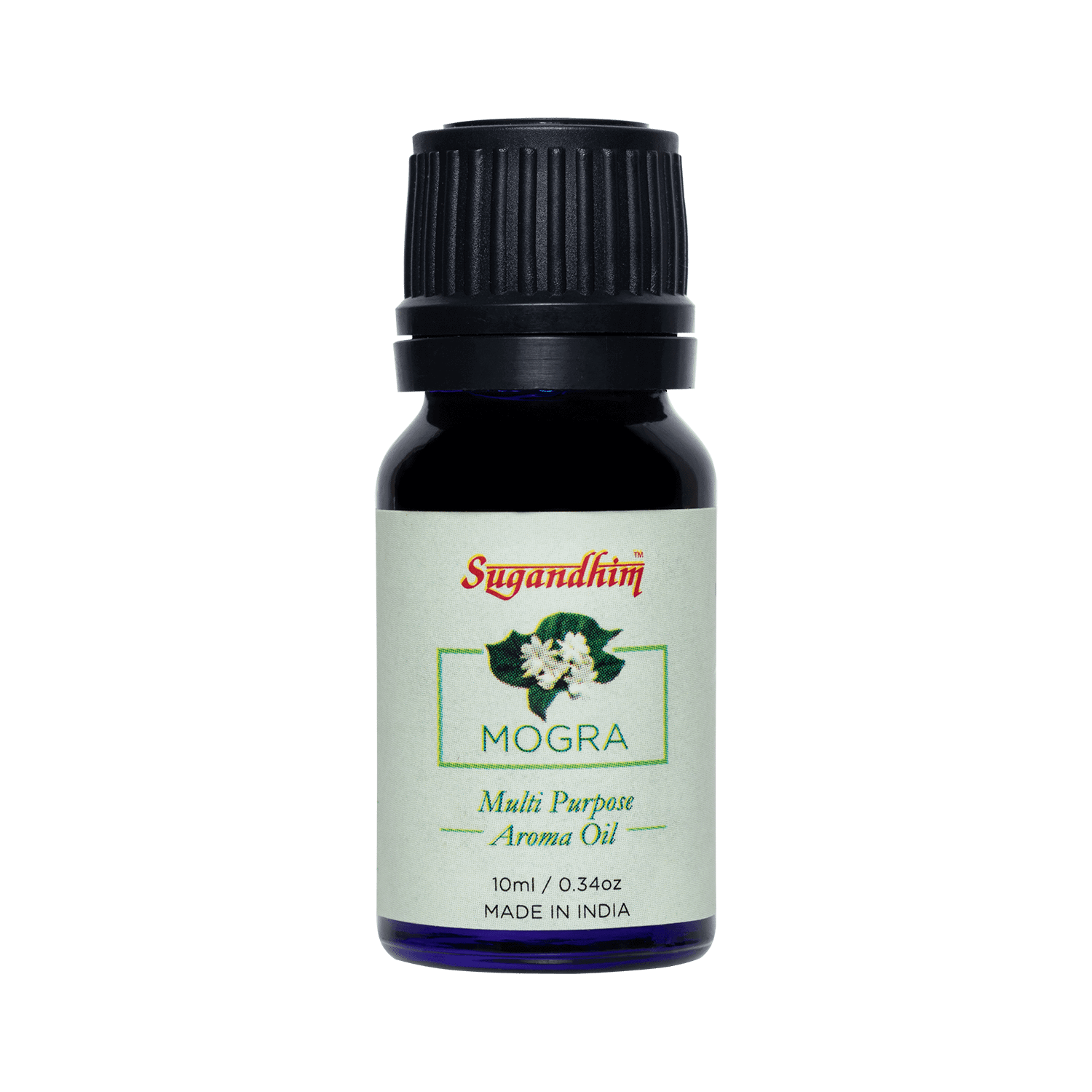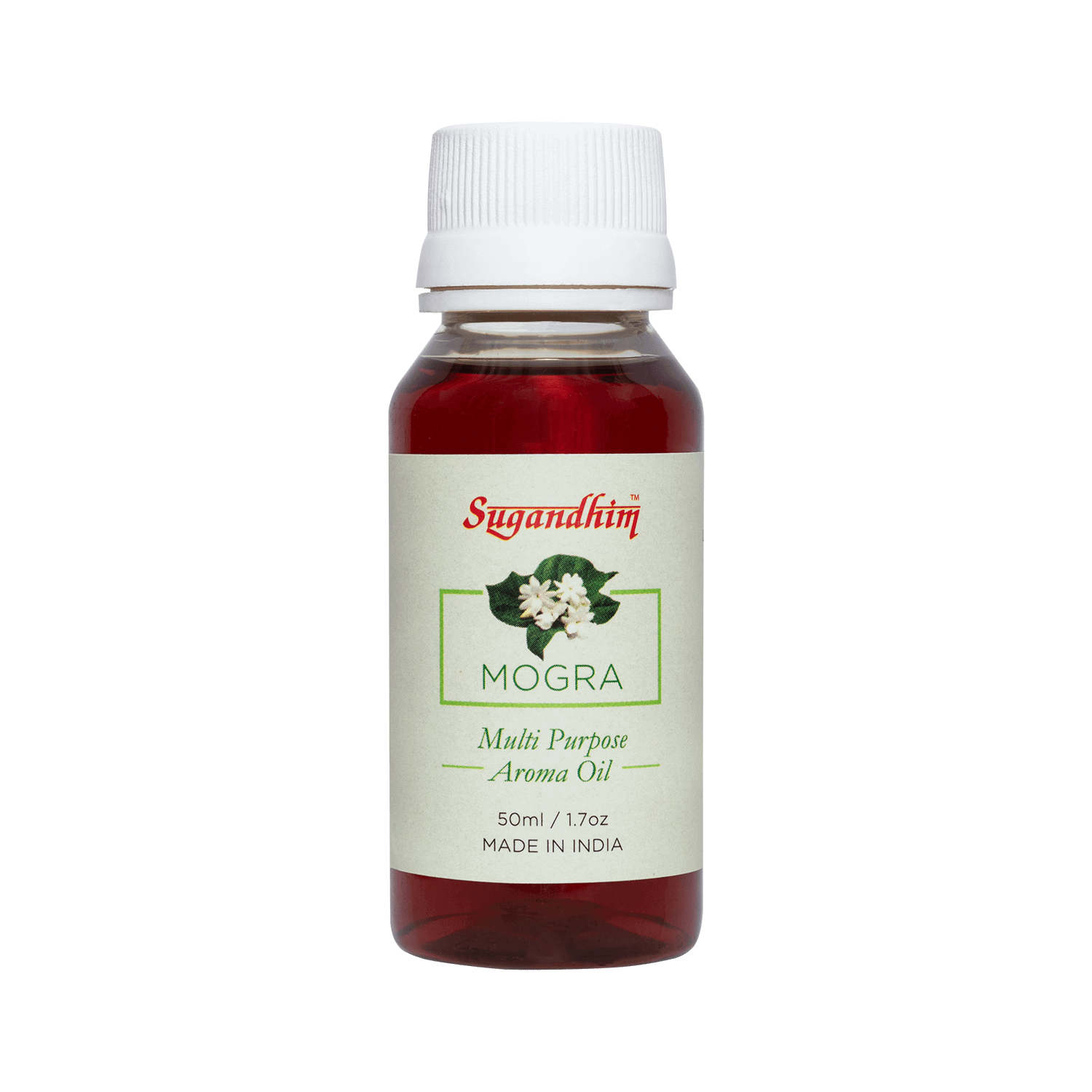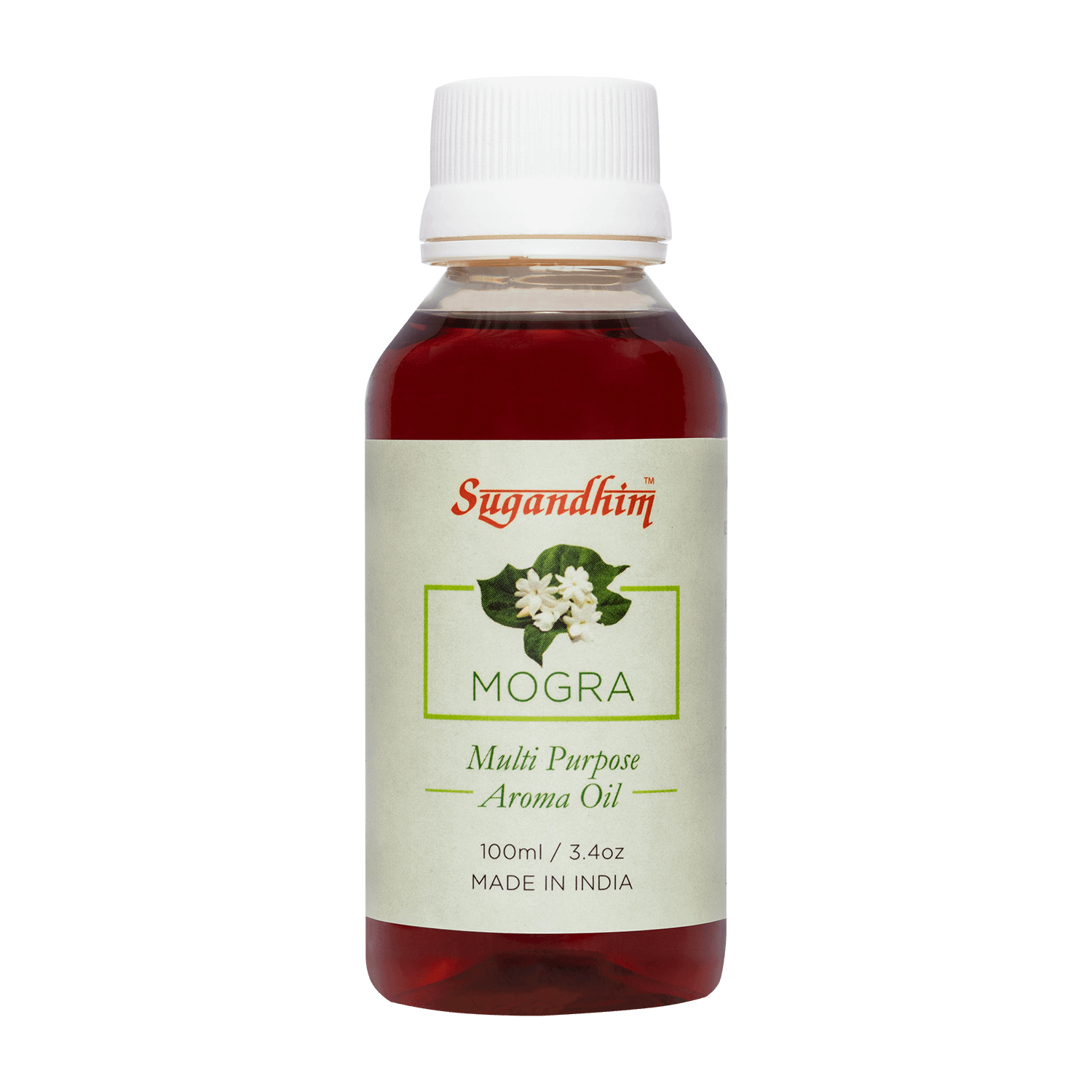 Aroma Oil Multi Purpose Mogra - 10ml/50ml/100ml
WHAT IS AROMA OIL?
Aroma oils are commonly used for fragrance purposes due to their concentrated and pleasant scents. Specifically formulated to provide a desired fragrance. The primary benefit of fragrance oils is their ability to provide pleasant and long-lasting scents.
SUGANDHIM MOGRA MULTIPURPOSE AROMA OIL is an intensely rich and an intoxicating scent. A warm fragrance that slowly fades into powdery softness.
Odour Profile – Sweet, heavy, floral, and sensual. 
WHERE TO USE?
As diffuser oil, as room freshener or few drops in water when mopping for fragrance - You can use in your home, office, hotels, clinics, hospital, restaurant, store, spa, washroom, lobby etc. For making scented candles or adding a few drops in potpourri.
* Refill for Sugandhim's 10 ml Fragrance Diffuser. * Add a few drops to Floor Cleaner liquid when mopping, for a pleasant fragrance in your vicinity. * Can be used in Sugandhim's Aroma Diffuser- Electric and candle diffuser, for scented candle, potpourri etc (Pls refer benefits to know more)
Aroma Oil Multi Purpose Mogra - 10ml/50ml/100ml