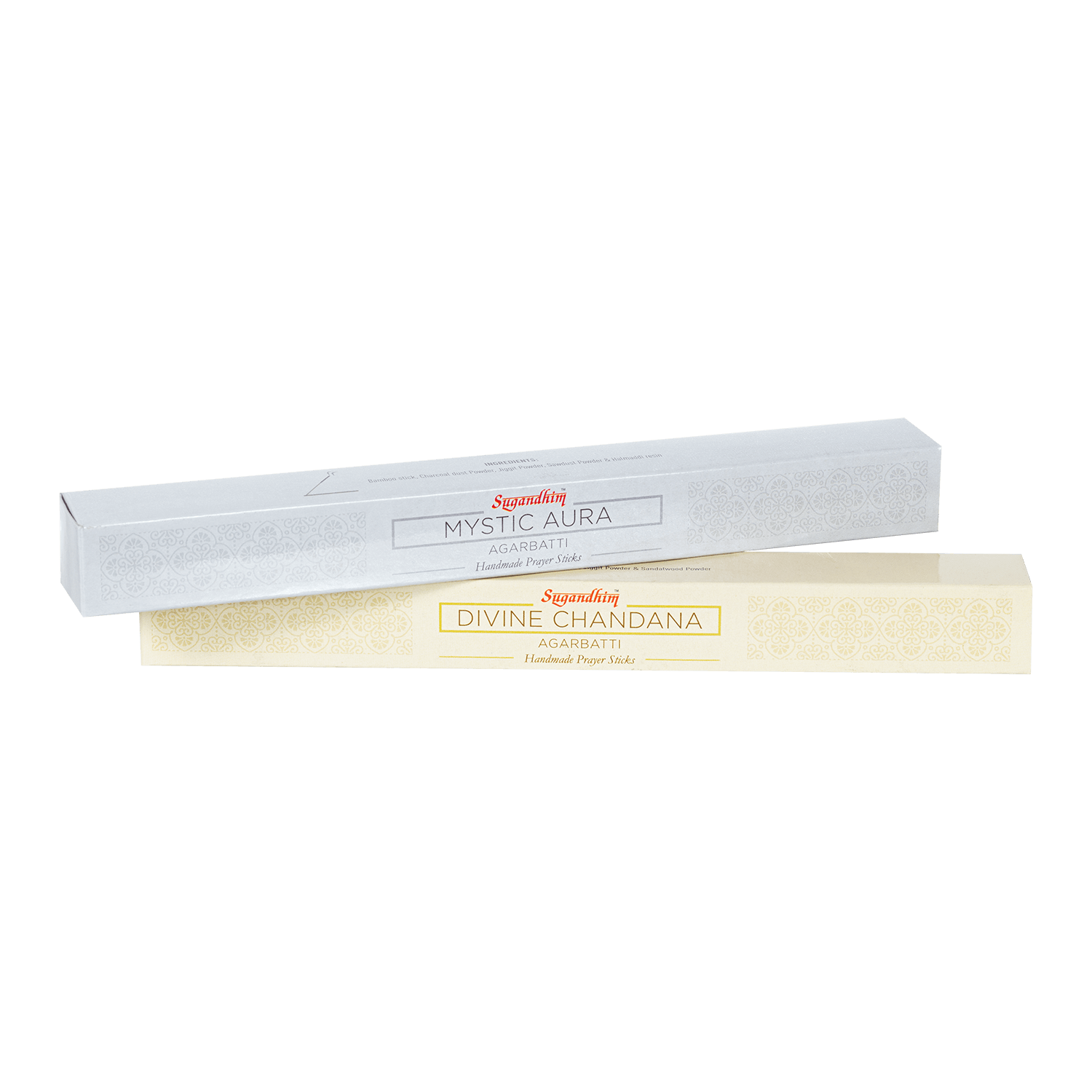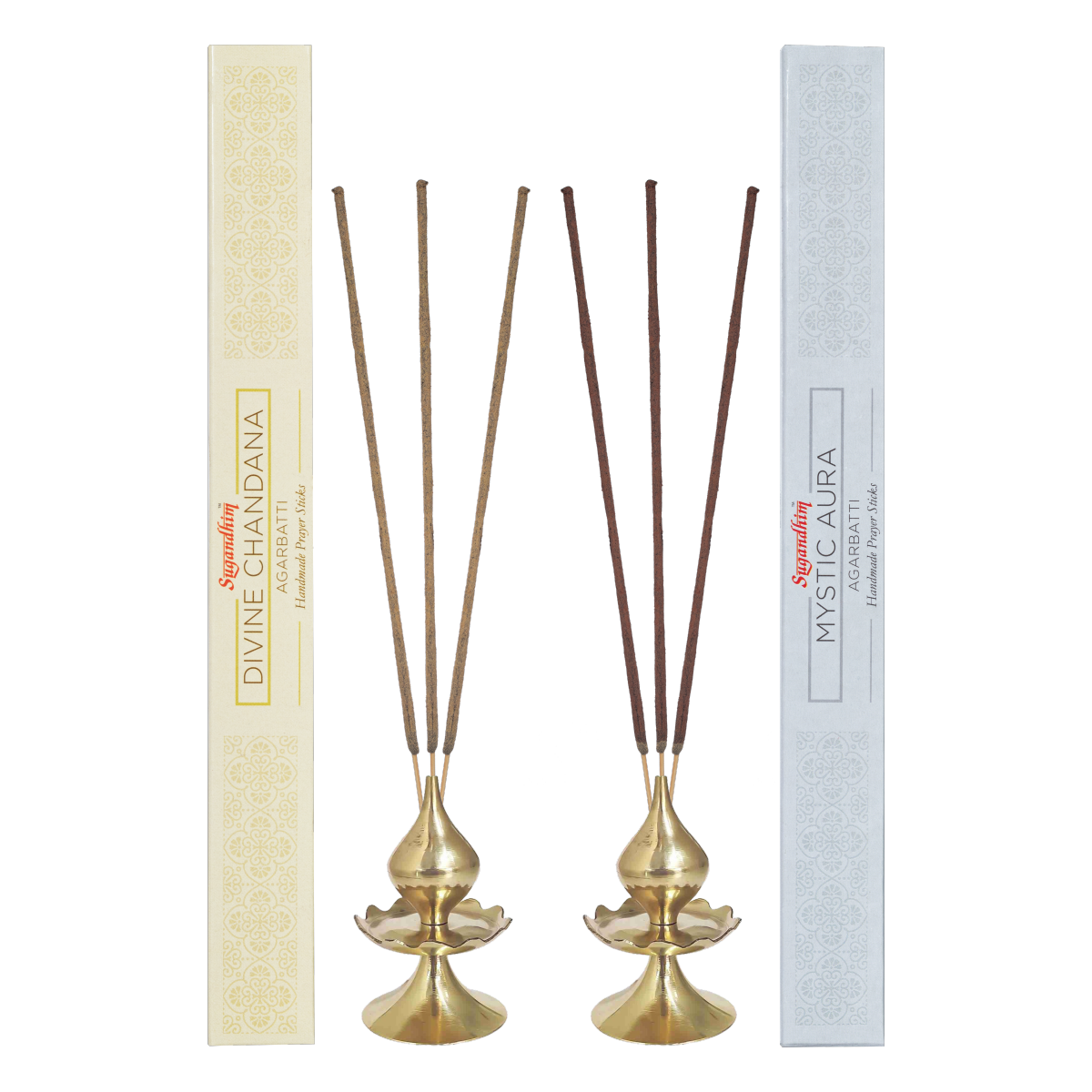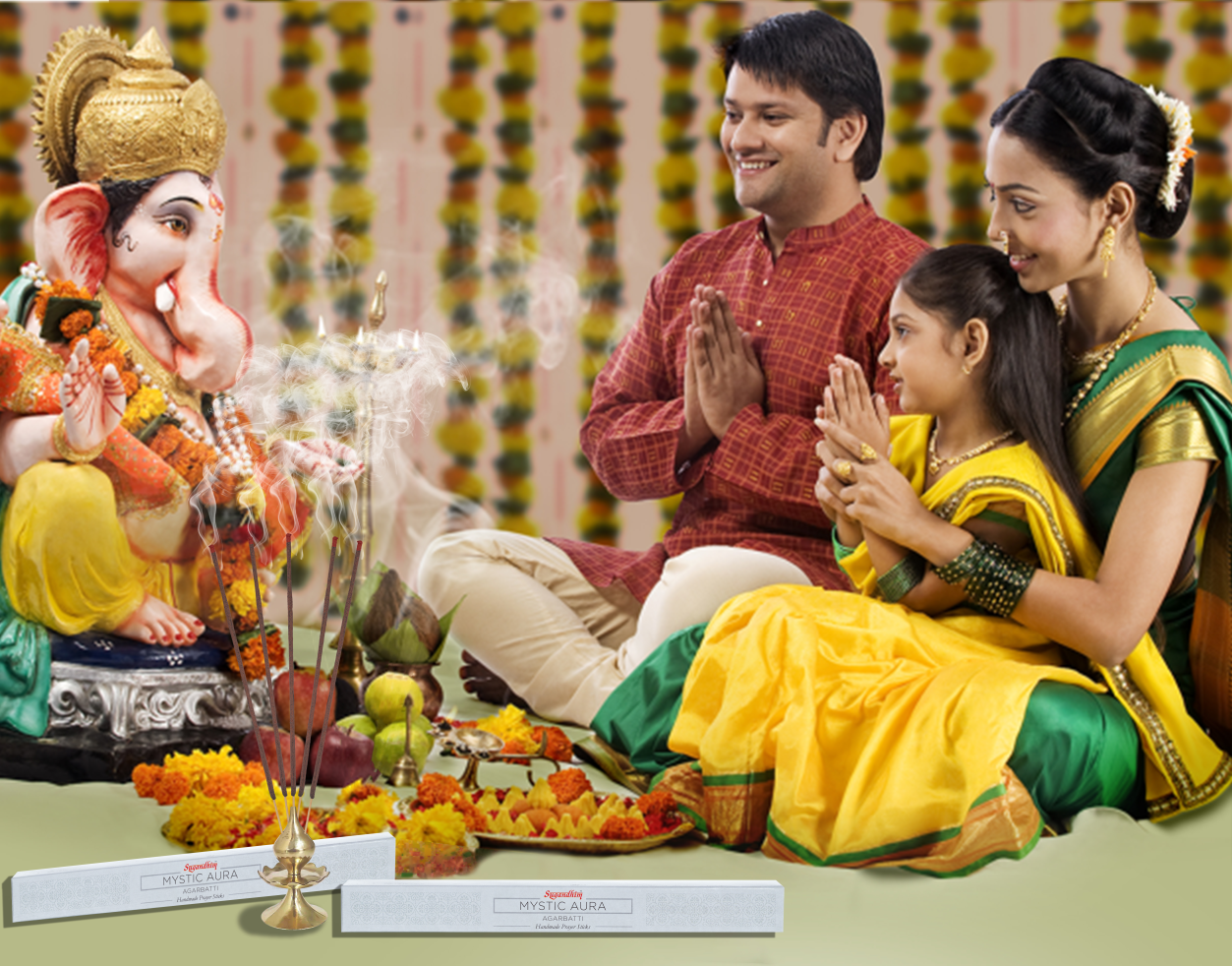 Mystic Aura & Divine Chandana Handmade Prayer Sticks - 50gmsX2
SUGANDHIM MYSTIC AURA or WOODS and DIVINE CHANDANA or SANDAL which are HANDMADE INCENSE STICK or also popularly known as AGARBATTI in India, are truly one of a kind!
They are also handmade so we avoid using any harsh chemicals that may be present in store-bought incense sticks.
Divine Chandana creates an aura with the timeless scent of Sandalwood whereas Mystic Aura is a unique woody formulation with all its natural goodness that purifies your ambience & promotes tranquility.
Mystic Aura also known as woods has a earthy aroma, which can create a grounding and calming effect and
Chandana prayer incense stick, which has a sweet, woody, and slightly floral aroma.
WHERE TO USE?
At home, during meditation or yoga, in religious or spiritual ceremonies, In massage or spa settings, In offices or workplaces etc.
1. Place your incense stick in an appropriate incense burner that will collect the ash as it falls. 2. Light the end of the incense stick until a flame is established. ... 3. Gently extinguish by blowing or fanning out the flame.
Mystic Aura - Bamboo Stick
 Jiggit Powder 
Charcoal Dust Powder 
Halmaddi Resin also known as Ailanthus Triphysa Divine Chandana - Bamboo Stick 
Jiggit Powder 
Charcoal Dust Powder Sandalwood Powder also known as Santalum Album INCLUDES - 50gms - approximately, 35 sticks X 2