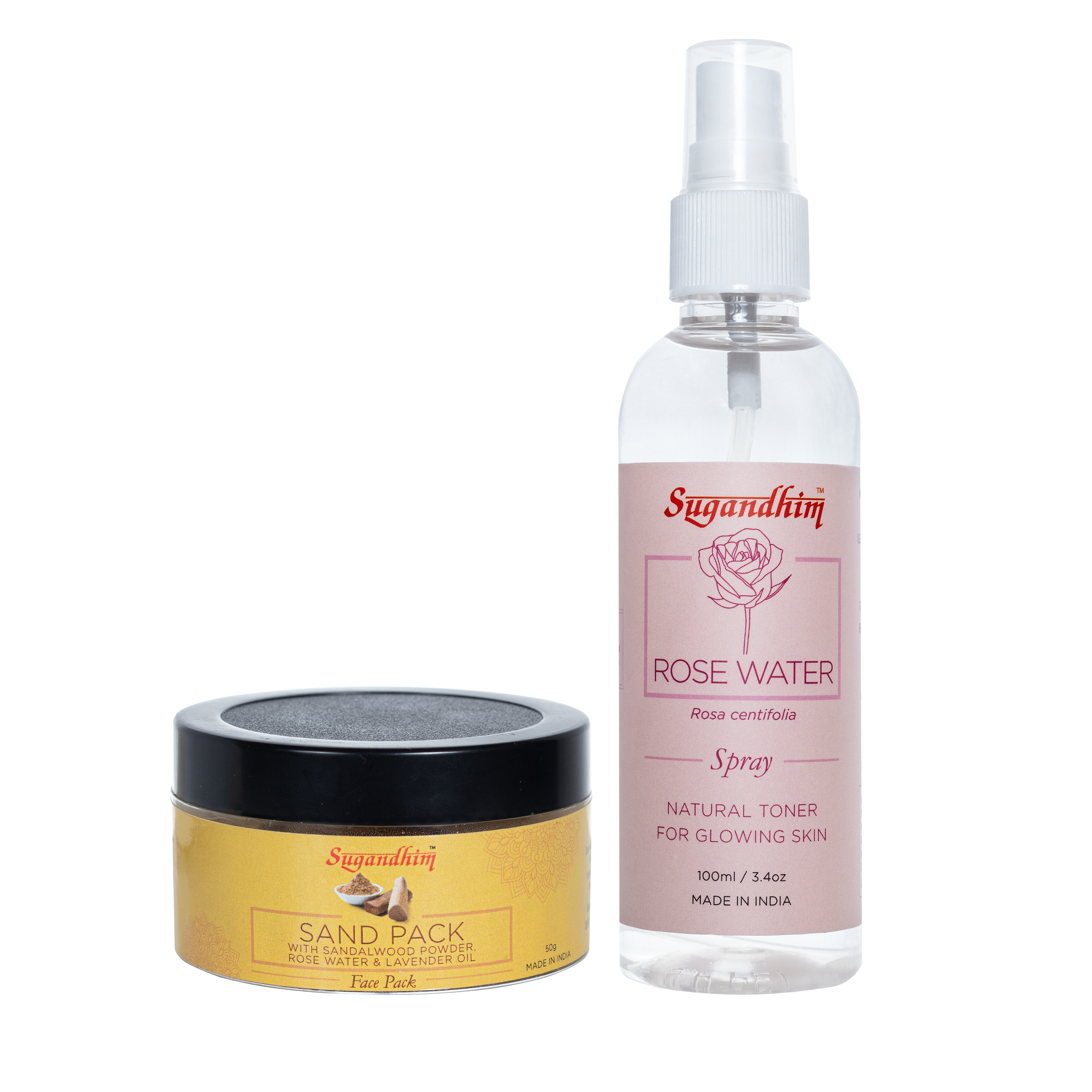 Sand Pack & Rose Water Spray - 50gmsX1 & 100mlX1
"Experience the power of nature's ingredients with a deeply nourishing and purifying face pack." 
SUGANDHIM SAND PACK or Ayurvedic face back, is a type of clay that has been used for centuries in various beauty and health treatments. It is a natural substance enriched with Aromatic Powder, Oils & Floral Absolutes. 
"Rosewater is now a byword for refreshing natural beauty."
SUGANDHIM ROSE WATER spray, your skin's ultimate bae. Rose or Rose damascena or Gulab Jal has an exceptional floral, sweet, and deep aroma with soft honey notes. Its refreshing fragrance is an instant mood enhancer.
We recommend to use SUGANDHIM ROSEWATER SPRAY in conjunction with SUGANDHIM's "FACE PACKS", as it helps to remove all the dust & oil accumulated.
* Apply a thin coat on your face & neck only (not eyes). Can also be used as a scrub for full body. * Leave it for 15 – 20 mins to dry. * Once applied we also recommend using SUGANDHIM's ROSEWATER SPRAY which helps to remove all the dust & oil accumulated. *Rinse thoroughly with normal/cold water.
* Sand Pack Sandalwood Powder - 4.5%
 Rose Water - 62%
 Lavender Oil - 0.5%
 Multani Mitti - 33% * Rose Water