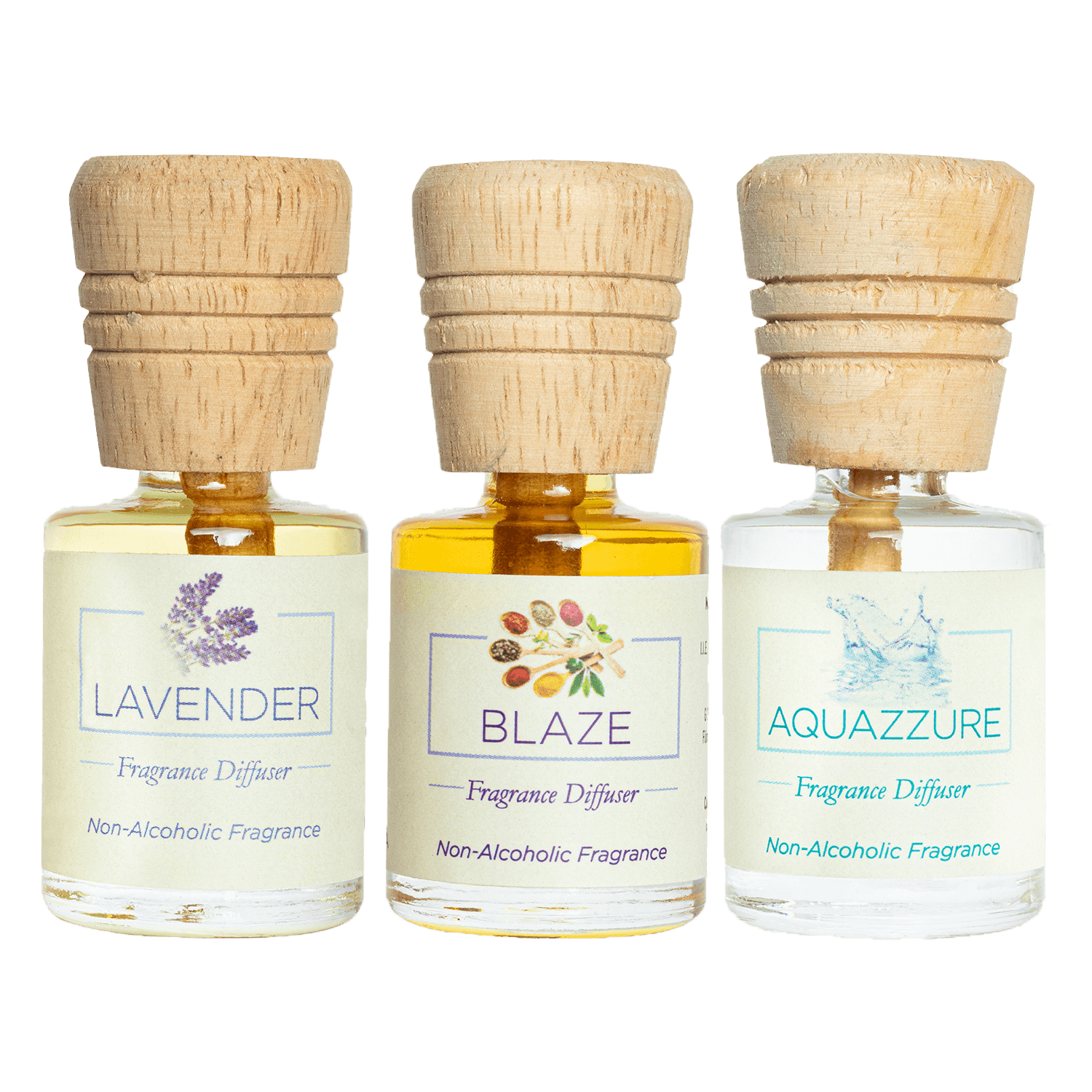 Fragrance Diffuser Zesty Trio - Lavender, Blaze, Aquazzure - 10mlX3
The Indian Floral Trio is a unique combo of 3 explicit floral aromas with hand crafted wooden cap that absorbs these natural aroma oils & gently diffuses the fragrance.
Note: 10 ml / 50 ml / 100 ml Multi-Purpose Aroma Oil can be used as refills for diffusing newer fragrances.
--
BENEFITS
Imparts freshness in your bedrooms, cars & offices.
Can be placed on the dressing table or even the study table.
Livens up the dull environment by adding the reviving fragrance into the rooms.
PRECAUTIONS
Always use the supplied wooden cork for fragrance diffusion.
For using a new aroma variant - boil the wooden cork in water for some time till all the previously soaked aroma oil gets volatilised. The cork is now ready to diffuse new aroma oil.
Do not expose it directly to sunlight.
Replace the original bottle cap with the wooden cork. Use the disc-shaped tape and fix it at the base of the bottle to stick the bottle. Let the wooden cork soak in the fragrance before it diffuses the scent. Once the entire fragrant oil gets diffused, refill the diffuser with the same /new variant.
LAVENDULA ANGUSTIFOLIA (Lavender Essential Oil)